We have a full library of the most current materials and a broad range of other products from several different manufacturers. Whatever the project, we have the materials and expertise to help you out from solving noise problems with acoustic fabrics to installing company graphics.
Our installers are trained in all facets of installations, from commercial vinyls to the most luxurious of fabrics. We have many years of experience to make your office or renovation a complete success.
As we do with any surface, we make sure the finished product will not be compromised. Our craftsmen will make sure that the surface is prepared before installing the wallcovering or fabric. This can include removing old wallcovering, cleaning the surface, patching of the drywall, and priming.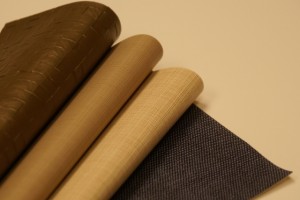 What we offer
Listed below are just a few of the wallcovering and fabric services DeMaat Bros. can bring to your project.
Wallcovering and Fabric Removal
Paste Removal
Wall Preparation
Company Graphics, Logos,
Library of Products
Experienced Installers
Contact us today if your office or business is looking for a wallcovering solution.