If you have a unique painting need or you have a unique paint finish, DeMaat Bros. does offer some special coatings.
What we offer
Here is a list of the different types of special coatings that DeMaat Bros. offers.
Multi-Colors
Intumescent Coatings
Floor Coatings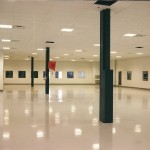 If we cannot do it for you, we have a lot of relationships with other contractors, so we will help you find someone who will.